参拝のご案内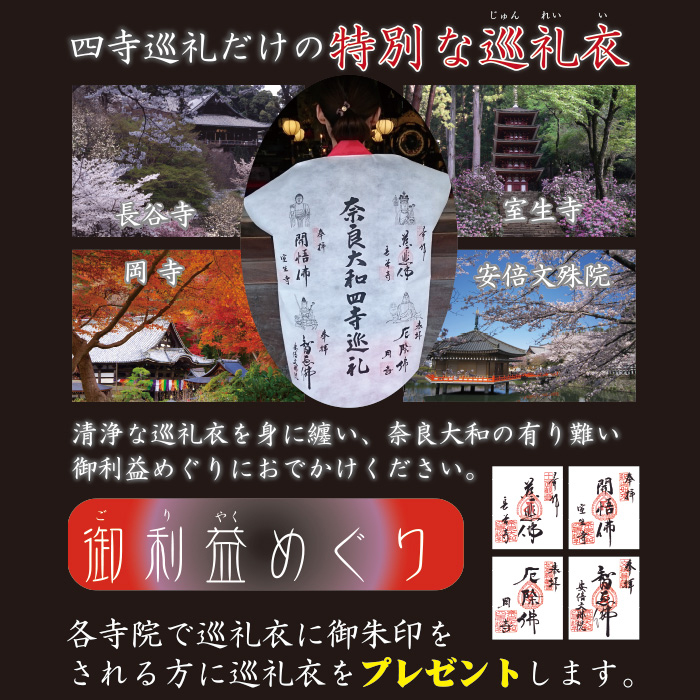 各寺院で巡礼衣に御朱印をされる方に巡礼衣をプレゼントします。
| | |
| --- | --- |
| 巡礼衣 | 先着10000着 無料授与 |
| 期間 | 1月1日~12月31日 |
*但し、巡礼衣に御朱印を受ける方に限らせて頂きます。
(御朱印料:各寺院300円)
御朱印は期間に関係なく、いつでも受けることができます。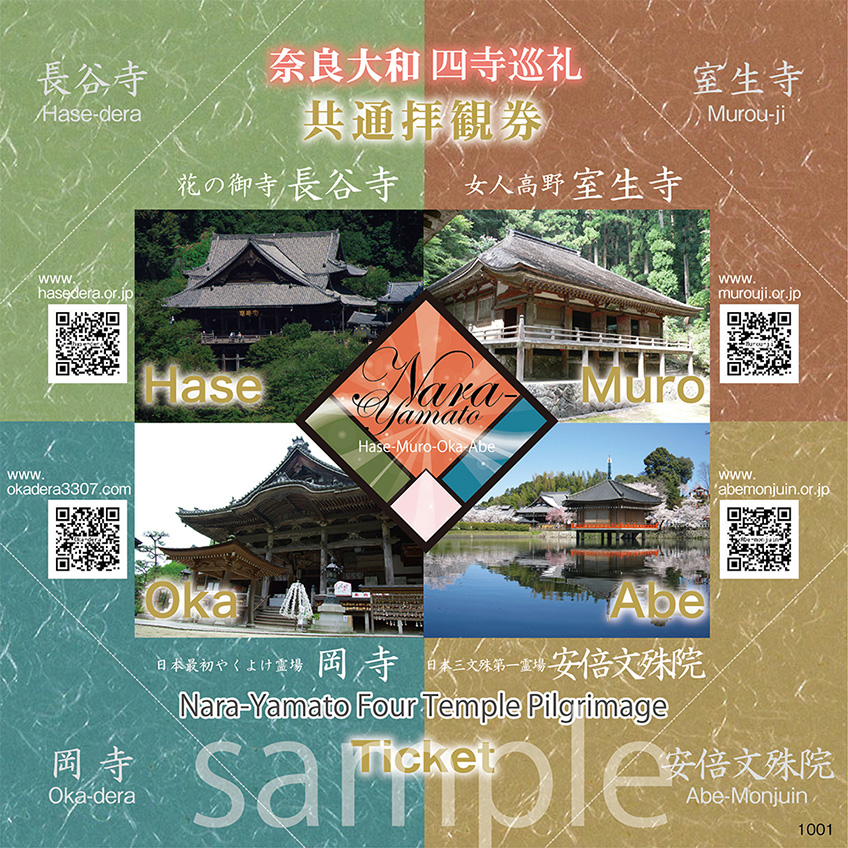 ticket

2,200
Tickets are available at the entrance of each temple.
*Additional admission charge will be required for the special openings.
Individual visitors who purchase the combination ticket will receive a set of 4 Sange (decorative Buddhist pieces of paper in a lotus petal shape).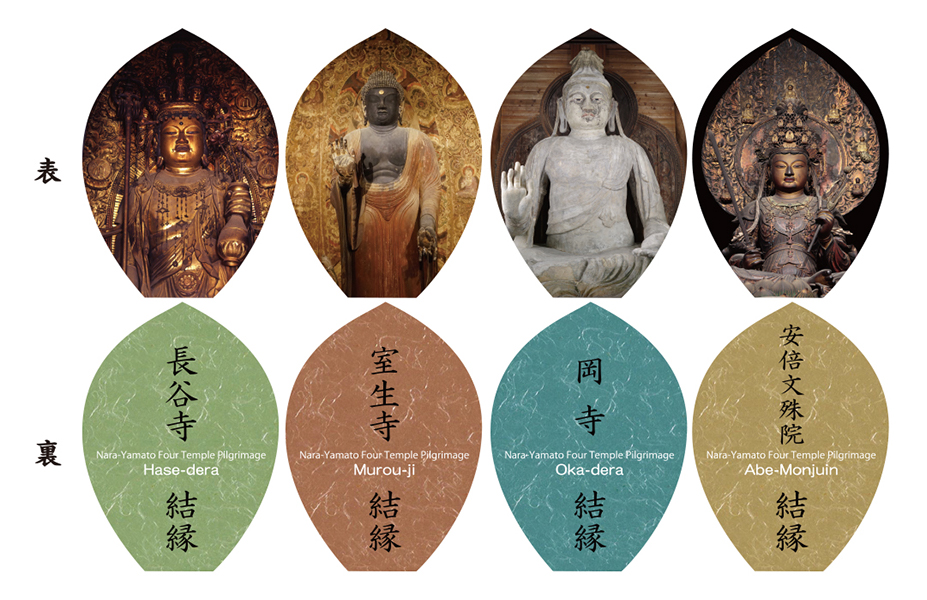 奈良大和四寺巡礼 団体参拝券

1枚 1200円
* For groups of over 30 people
Special privileges at each temple
| | |
| --- | --- |
| Hase-dera | A Buddhist priest will guide the group. |
| Murou-ji | A Buddhist priest will guide the group. |
| Oka-dera | At Oka-dera Temple, visitors can view the main statue close-up from inside the temple hall from April to December. |
| Abe-Monjuin | At Abe-no Monju-in Temple, a bowl of matcha green tea and a sweet will be served. A prayer will be offered for the group for the realization of their wishes in the main hall. |
Free Wi-Fi or helpful guiding service using Wi-Fi system is available.
Free Wi-Fi is available in the vicinity of the entrance.
Information about each temple can be downloaded by scanning the QR code with your device at the entrance.
(Available in five languages: Japanese, English, Chinese (Simplified/Traditional), Korean, French)
Small signboards with QR codes can be found at five locations in the precinct.
Temple visit tour courses can be arranged. Contact our office for details.
NARA-YAMATO Four Temple Pilgrimage Office
645 Abe, Sakurai City, Nara (in Abe-no Monju-in Temple)
TEL.
0744-43-0002
FAX. 0744-46-3000